Two firms set to merge December 1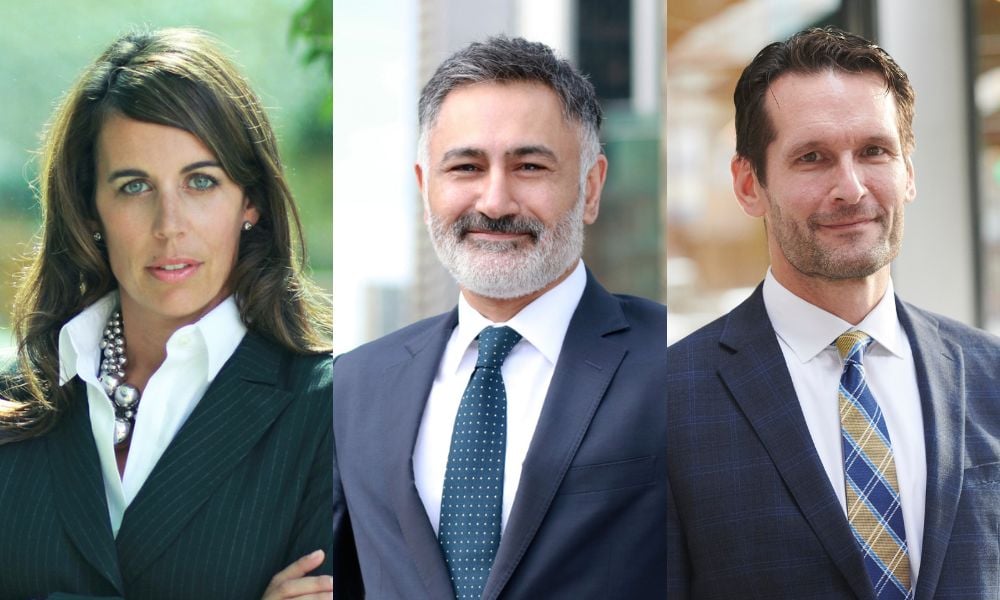 MLT Aikins – which has long billed itself as "Western Canada's law firm," is expanding further by adding the services of Vancouver boutique litigation firm Hakemi & Ridgedale LLP to its roster.
"We see a tremendous amount of upside in British Columbia," says MLT Aikins managing partner Aaron Runge, noting that his firm has had an office in Vancouver since 2016. He adds that the firm hopes to leverage the platforms it built in the prairie provinces "to create something bigger" across the West. "That's really what this is about," he says. Merging with a well-established litigation practice in Vancouver is a start towards meeting MLT Aikins' goals.
The two firms will join forces on Dec. 1.
The Vancouver office of MLT Aikins already does some litigation work, but Runge says the firm needed more in that practice area. "We've been doing mostly securities, M&A and other corporate law there," he says.
Runge notes the firm has a strong record working on IPOs, many from the existing Vancouver office, and has expertise in insolvency proceedings and labour and employment law in B.C.
"Hakemi & Ridgedale's exceptional litigation experience adds to the depth and breadth of our Vancouver presence and to our firm's overall litigation bench strength," says Runge.
Established in 2012 by Tom Hakemi and Lisa Ridgedale, Hakemi & Ridgedale is a commercial litigation boutique recognized as a leading dispute resolution firm in British Columbia. It has a total of eight legal and support staff.
"We're pleased to join the MLT Aikins team and bring our litigation experience and client portfolio to a firm that spans across the entire West," Hakemi says. "For us, what it means is that we're able to access MLT Aikins clients so we can provide them litigation services," he says, "and we can refer our existing clients to our new partners to offer services we don't provide."
As an example, Hakemi says that it represents public mining companies in litigation matters, but it can now refer these clients to MLT Aikins' other practices for securities and other transactional matters. Likewise, MLT Aikins can offer its extensive legal services to those who were with Hakemi & Ridgedale clients.
MLT Aikins is a full-service law firm of more than 270 lawyers established in 1879. It is Canada's 13th largest law firm, with offices in Winnipeg, Regina, Saskatoon, Calgary, Edmonton and Vancouver.
Hakemi & Ridgedale has experience in various civil litigation matters, including corporate and commercial disputes, securities litigation, administrative law, and defamation law. The firm has acted for clients in private equity and investments, financial services and banking, mining, resources, energy, infrastructure, construction, real estate, and retail and consumer markets.
Hakemi advises clients in complex business disputes often involving alleged breaches of commercial contracts, including shareholder and partnership agreements, allegations of fraud, defamation, anti-competitive conduct, and violations of securities laws. He also acts for clients under investigation by securities regulators.
Co-founder Ridgedale works with clients involved in business disputes and regulatory enforcement actions and advises clients on compliance with securities laws. She also acts for clients involved in civil proceedings, drawing on her experience as a prosecutor for the British Columbia Ministry of the Attorney General and senior enforcement counsel at the British Columbia Securities Commission.
"By joining MLT Aikins, we'll be able to better serve clients by benefiting from the combined resources," Ridgedale says.
Hakemi and Runge say that ensuring the right "culture fit" between the two firms was important. "We spent a lot of time thinking that through and we concluded that there is a good cultural match," Hakemi says, adding he and Ridgedale have spent considerable time working in the prairie provinces and have worked at large law firms.
Runge says he began thinking about joining forces a few years back when a former associate with Hakemi & Ridgedale came to MLT Aikins, and "said such good things about the people there that it opened up the doors to a conversation." While first attempts didn't work out for several reasons, more recently, Runge says, the stars aligned for the two firms to merge.
"Tom and Lisa have a very similar outlook on things, not just business, but life in general. They'll make a really good fit here."