Rosalie Abella also named distinguished visiting jurist at University of Toronto's law school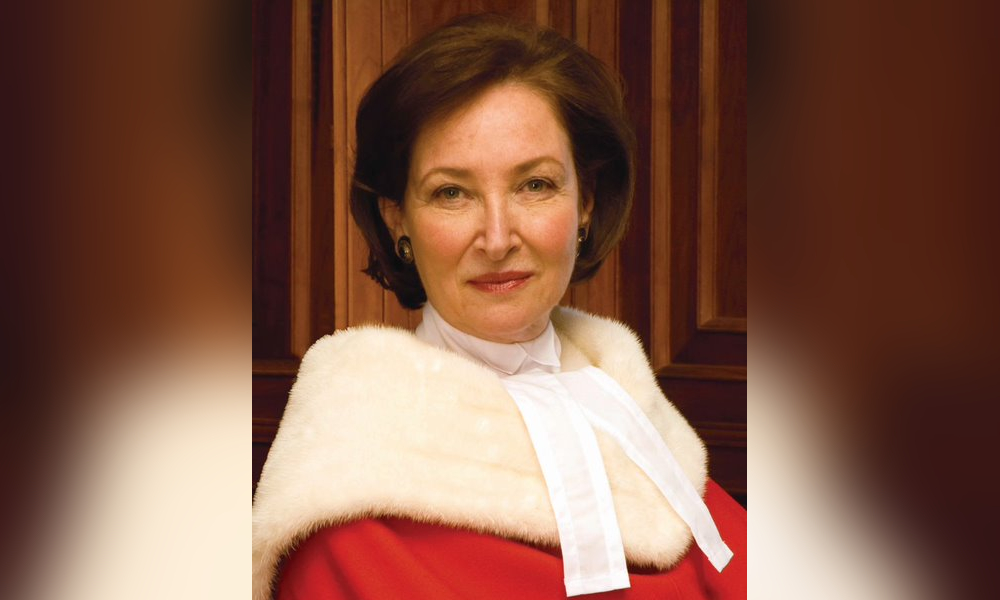 Rosalie Silberman Abella, justice of the Supreme Court of Canada, will serve as Pisar visiting professor of law at Harvard Law School, effective July 1, 2022 for a three-year term.
Abella is the first Canadian jurist appointed to a chair at Harvard Law School. She will also be a distinguished visiting jurist at the University of Toronto Faculty of Law, as of January 2022, a role in which she will participate in seminars, workshops and informal events.
Abella was born in a displaced person's camp in Stuttgart, Germany in 1946. With her parents, who were Holocaust survivors, she moved to Canada as a refugee in 1950. She graduated from the Royal Conservatory of Music with a diploma in classical piano in 1964, and from the University of Toronto with a BA in 1967 and an LLB in 1970.
Admitted to the Ontario bar in 1972, Abella initially practised civil and criminal litigation. She then joined the Ontario Family Court in 1976 as the first pregnant person and the first refugee appointed to the bench in Canada, followed by the Ontario Court of Appeal in 1992 and the Supreme Court of Canada in 2004 as the first Jewish woman appointed to the highest court. She is presently the longest-serving member of the Supreme Court and is set to retire on July 1, as announced by Prime Minister Justin Trudeau on Feb. 19.
Abella has served as chairperson and author of the Ontario Study on Access to Legal Services by the Disabled, as sole commissioner of the federal Royal Commission on Equality in Employment, as chairperson of the Ontario Labour Relations Board and the Ontario Law Reform Commission, as co-chairperson of the University of Toronto Academic Discipline Tribunal, as commissioner of the Ontario Human Rights Commission, as vice-chairperson of the board of governors of the National Judicial Institute and as Boulton visiting professor at McGill University Faculty of Law.
Abella has been a member of the Ontario Public Service Labour Relations Tribunal, of the Premier's Advisory Committee on Confederation and of the Canadian Judicial Council's Inquiry on Donald Marshall, Jr.
Abella has actively supported Canadian judicial education by organizing the first judicial seminar wherein all levels of the judiciary were involved, the first judicial seminar which invited individuals not in the legal profession, the first national education program for administrative tribunals, and the first national conference for Canada's female judges.
Abella was named to the Royal Society of Canada in 1997, to the American Academy of Arts and Sciences in 2007 and to the American Philosophical Society in 2018. She is a recipient of the Knight Commander's Cross of the Order of Merit by the German president in 2020, Germany's second-highest honour, and of the University of Toronto's Rose Wolfe Distinguished Alumni Award.