Rusnick-Kinisky has been acting director of Lakehead's Community Legal Services since August 2020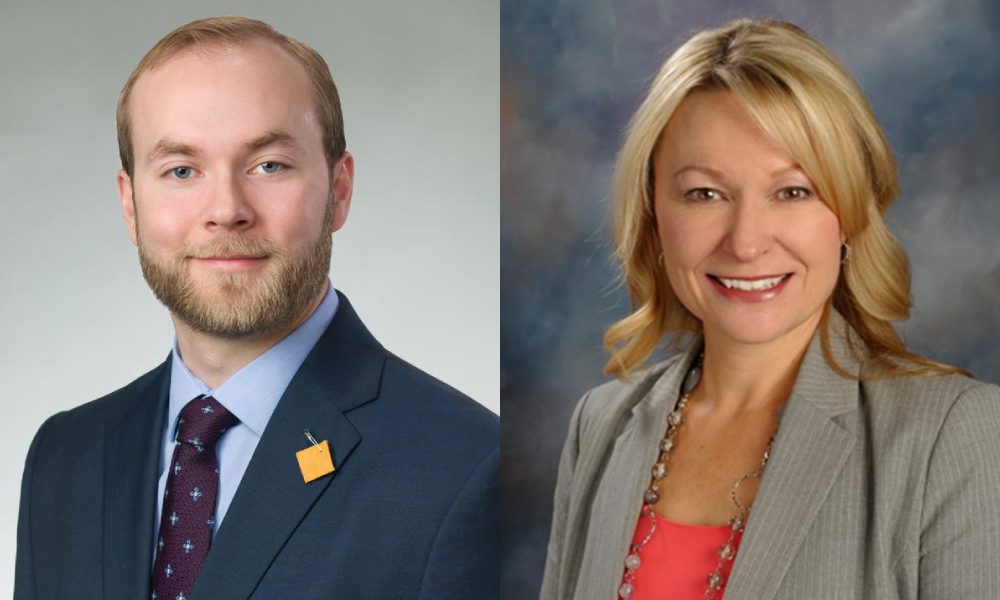 The Bora Laskin Faculty of Law and the University of Calgary Faculty of Law have announced Rodi-Lynn Rusnick-Kinisky as director of Lakehead University Community Legal Services and of Andrew Showalter as coordinator, Indigenous initiatives and reconciliation, respectively.
Rusnick-Kinisky, who was appointed effective May 1, has been acting director of Lakehead University Community Legal Services since August 2020. She served as senior review counsel for five years, a role in which she developed and oversaw the civil law and administrative law areas of the clinical curriculum, Lakehead University wrote in a news release.
At the Bora Laskin Faculty of Law, which she joined in 2013, Rusnick-Kinisky has been a tutorial leader in the contracts course, a clinical instructor in civil practice and a contract lecturer for alternative dispute resolution.
For the last two decades, Rusnick-Kinisky has practised law at Thunder Bay, focusing on corporate and commercial law. She has often assisted with the annual legal obligations of not-for-profit corporations and with applications for charitable registrations.
Rusnick-Kinisky has taught and mentored law students on how to provide legal services to clients. Lakehead says she values the necessity and the importance of maintaining the clinical education program at the Bora Laskin Faculty of Law and of improving access to justice to the community through this program.
Rusnick-Kinisky received her LLB from the University of Western Ontario Faculty of Law.
Showalter's new position, which he began on June 1, consists of assisting Indigenous students throughout their law school journey and the standing committee on Indigenous strategy with its goals, the University of Calgary wrote in a news release.
Showalter, a member of the Métis Nation of Alberta from the City of Calgary (Moh'kins'tsis) and sacred Treaty 7 territory, was an Indigenous articling student at Calgary Legal Guidance. In that role, he helped vulnerable Albertans navigate the legal system and the Calgary Legal Guidance's Sahwoo mohkaak tsi ma taas (Before Being Judged) program. This program aims to promote Indigenous access to justice, including to Calgary's Indigenous Court, through Indigenous-client-focused outreach clinics and initiatives.
Showalter has also served as a teaching assistant for the summer property program of the Indigenous Law Centre, which was previously called the Native Law Centre, at the University of Saskatchewan. He was also a pro bono blogger for the centre's CaseWatch Blog and a research assistant for the Metis Treaties Project at the University of Ottawa.
Showalter obtained his JD from the University of Saskatchewan College of Law, where he was president of the Indigenous Law Students' Association.