Endowment is named in honour of Bisham "Bishop" Karn Dharney, deceased Vancouver-based lawyer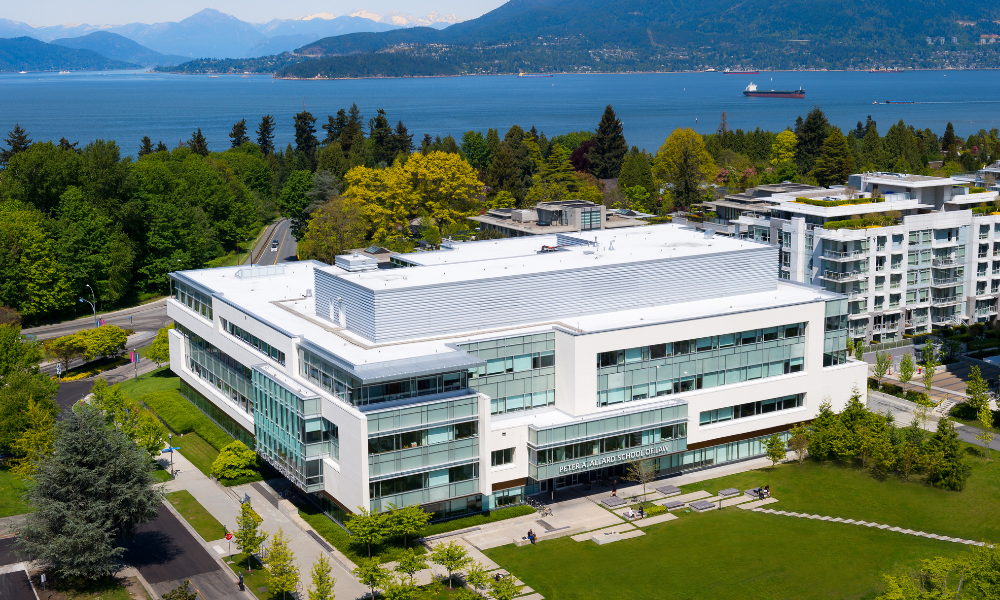 The Peter A. Allard School of Law at the University of British Columbia has announced that a six-figure bequest will establish an endowment aiming to support law students with acute need. Using the UBC's Endowment Pool's established spending rate of four per cent, that means support of $26,000 annually.
The endowment, made possible through a gift from the estate of Ellen Mary "Penny" O'Donnell, is named in honour of Bisham "Bishop" Karn Dharney, O'Donnell's foster brother. It seeks to offer bursary funding for JD students showing financial need.
"The Allard School of Law is incredibly honoured to be the recipient of this very generous, and unexpected, estate gift," said Janine Benedet, the law school's dean pro tem, in a news release from Allard Law.
According to Benedet, bursary funding serves as the cornerstone of the university's financial aid program. Benedet stressed that the financial need of students continually outpaces the available funding.
Neither Dharney nor O'Donnell were alumni of the university or of Allard Law. Dharney became a member of the Law Society of British Columbia in 1958, practised in Vancouver, then passed away in 2007, following a battle with stroke and respiratory conditions. O'Donnell, on the other hand, was a box factory worker for over four decades, from the age of 16 until her retirement. She was 88 years old when she died.
According to information from give UBC's webpage, interested individuals can consider supporting and making a lasting impact on future generations of students and innovative research in the areas they have chosen via availing of giving options such as bequests and annuities. The webpage provides insight into the benefits of the various ways of giving.
The university has an annual magazine called Estate Planning Review that features estate planning tips, information about different ways of giving, stories about individuals who have included gifts to the university in their estate plans and the effects of these legacy gifts on students, teaching and research efforts at the university.