Student is the school's first graduate student to defend his thesis virtually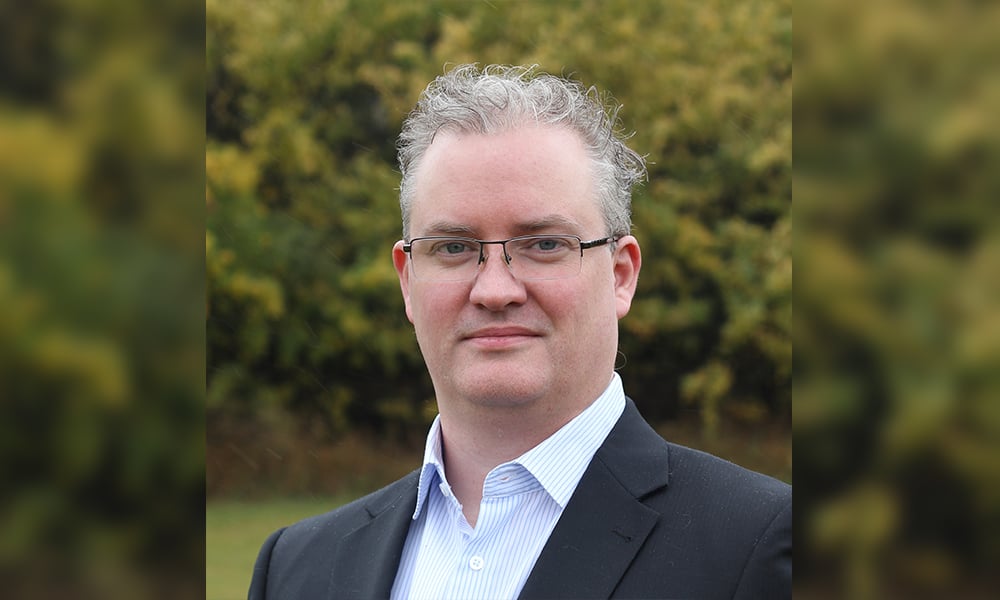 Jason Morris recently completed his LLM in Computational Law at the University of Alberta, becoming the Faculty of Law's first graduate student to virtually defend his degree.
Before an examination committee convening via Google Meet, Morris defended his thesis, titled "Spreadsheets for Legal Reasoning: The Continued Promise of Declarative Logic Programming In Law," which contended that the use of programming language could automate legal reasoning through analyzing written law and through applying such analysis to legal issues.
"[F]ittingly, his thesis is about using technology to make the delivery of legal services more efficient and accessible," said the law school in a news release.
Professor Barbara Billingsley, chairperson of the examination committee and incoming dean of law, considered the remote defence a success both in terms of using meeting technology and in terms of ensuring that the process remained "rigorous and collegial" despite physical distancing constraints.
Given that he operates sole practice Round Table Law from his home in Sherwood Park, Alberta, Morris said that he was already accustomed to conducting hearings and interviews online. "I didn't find anything suboptimal about the experience, and I don't think any of the committee members did, either," he said, stating that the defence had no technical glitches.
However, Morris noted that he had to get used to looking at the camera instead of looking at his own face or at the other faces on the screen. This was a challenge because of the lesson in public speaking to "make eye contact with people."
Morris is also the first student to have an interdisciplinary degree granted between the University of Alberta's law school and computer science department. He was also a sessional instructor at the law school, teaching "Coding the Law" to upper-year students.
Morris is a founder of Legal Hackers Edmonton and an ABA Clio Innovation Fellow. He has often been invited to speak at conferences on law and technology. At Round Table Law, his practice centres on wills, mental health law and commercial litigation.