New scholarship established to honour memory of recently deceased law alumnus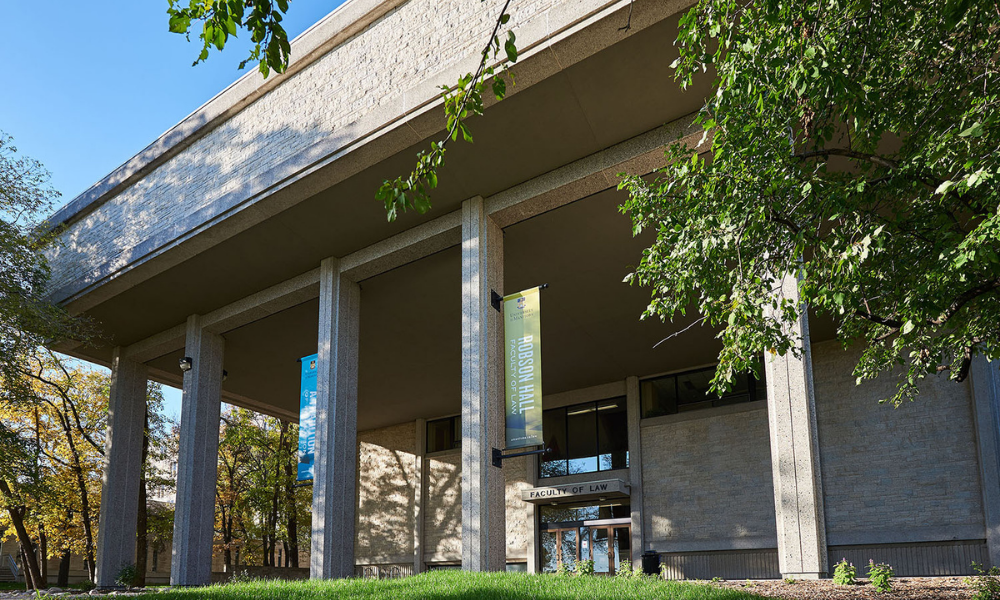 The Marcel A. Desautels Centre for Private Enterprise and the Law at the University of Manitoba's Faculty of Law aims to foster, using a multi-faceted approach, clinical work for law students and research relating to law and businesses.
The new Desautels Centre Advisory Committee will be key in developing the intellectual and academic infrastructure of the centre's initiatives.
"The Centre seeks to develop synergies between law and private enterprise to give future lawyers and their clients a better understanding of the opportunities and challenges facing privately-held businesses," said Virginia Torrie, associate dean (academic) and head of the advisory committee, in a news release.
The centre, over the coming months, will start tackling goals and projects seeking to assist in training law students who want to know more about the clinical practice relating to family-owned businesses and start-up businesses. It will also establish a website and social media presence to apprise others of its efforts.
"So far, the work includes developing a Desautels open access journal for law and business, which will seek interdisciplinary or multidisciplinary contributions," said Richard Jochelson, law dean.
The centre intends to launch an online business case blog, a private enterprise consolidated cases reporter and a lecture series open to law students, business students and the public. The law school also plans to develop new Desautels courses covering topics like accounting for start-up business ventures, lawyers in the sector and family-owned start-ups, as well as workshops covering family-owned businesses, start-up ventures and rural business planning and operations in Manitoba.
The Centre has announced a call for applications for a new seed fund, with successful applicants able to access funding for the 2021–2022 academic year. Back in 2003, Marcel Desautels, alumnus at the law school who received an LLB in 1959, an LLM in 1965 and an LLD in 1999, gave the endowment which now finances the centre's initiatives.
The law school has also announced the planned establishment of a new University of Manitoba scholarship in honour of the memory of Darius Maharaj Hunter, an alumnus who obtained his JD as part of the class of 2021 and who passed away on Aug. 11.
The scholarship will fund the first, second and final years of study of law students who have shown commitment to the legal profession, leadership, public service and community-mindedness.
"I remember him as a vigorous, energetic, intelligent and motivated person," said Jochelson in a news release.
Hunter won the 2018 Emerging Leader Award and served as founder and president of the university's Hindu Students' Council and as the Faculty of Arts representative at the university's Students Union.
"Darius' passion for the law stemmed from his commitment to community service and dedicating himself to a higher purpose," said Delyar Hunter, his widow.
One can make a gift to this scholarship fund here. The goal is to raise $200,000.