Publishing content should be a tool for engagement and relationship-building, says Brent Arnold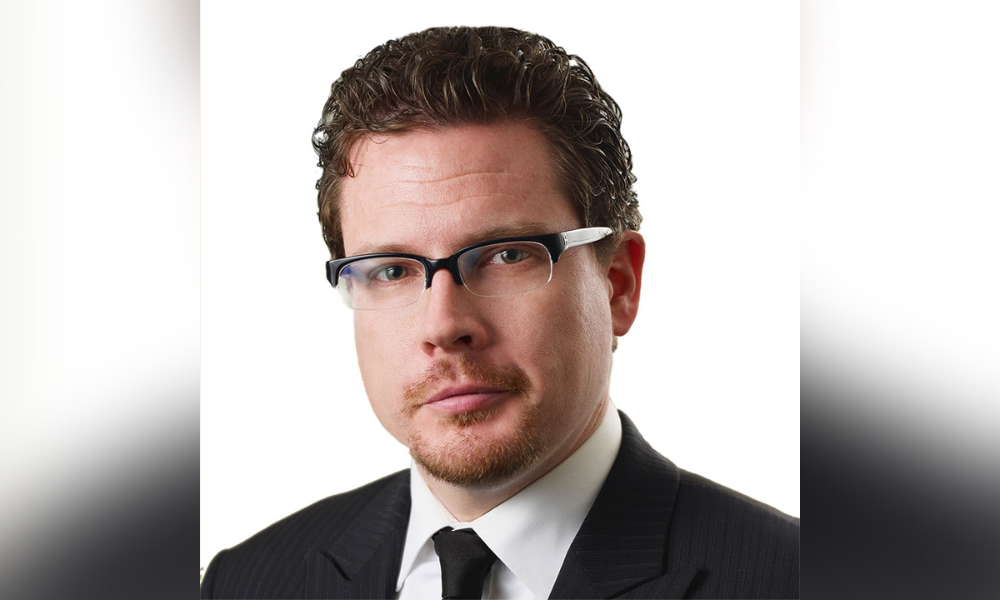 The ever-widening array of digital platforms expands opportunities for lawyers to attract clients, and failing to acquire the skills and expertise to use these channels can leave money and profile on the table.
Marketing legal skills in a digital environment require finding the correct platforms and audiences, determining the most effective messaging, transmitting widely, and using the message to engage with a network to build relationships, says Brent Arnold, a partner in Gowling WLG's advocacy department.
It starts with the basics, says Arnold, whose practice focuses on cyber security and commercial litigation. The first place a prospective client will look after hearing about a lawyer is their firm bio. While sole-practitioners and small-firm lawyers tend to be more mindful of the bio's importance, large-firm lawyers often do not pay enough attention. But, when building a profile at a large firm with a short bio lacking the keywords necessary to appear in web searches, he says it is easy to get lost.
"Everything, I think, ends up driving back to that bio."
A LinkedIn bio is also critical, and Arnold says lawyers who do not spend a lot of time on social media do not usually devote enough time to building it.
Organizations are looking for content and experts, and he says their first stop in that search will be the internet.
Once the portrait of a lawyer's professional abilities is easily accessible, Arnold says they must find and engage in the right networks to increase it. There are lists on Twitter – #lawtwitter, for example – and LinkedIn has subject-matter-specific groups which help lawyers target their content to the right audience. To capitalize on these channels, get publishing, he says.
"If you're not publishing in the area, you're not training the algorithms to know that you exist so that your name pops up and people look for you. You're not building that base of credibility that suggests that you know what you're talking about."
Posting articles directly on LinkedIn or contributing to firm newsletters that go out to client-mailing lists and get republished on sites such as Mondaq and Lexology is an effective way to target the appropriate network. But Arnold also expects the newsletter-publishing-service Substack will grow in popularity with lawyers. Because the platform integrates fully with Twitter, Substack is also useful for lawyers to match their publishing with their social media presence. American lawyers, in particular, are also using Clubhouse, an app through which users can communicate via audio in chat rooms which can hold thousands of other users, he says.
After identifying how a lawyer can transmit their message, the next step is determining how best to format the message.
"First of all, make sure you're right," says Arnold. "And also make sure you're not saying something that's obvious to the people that live and breathe in the space."
He recommends opening the ears before the mouth. "Get in and lurk a bit." Lawyers should watch the discussions and note the tone. "How do people interact with each other? What does an appropriate post look like in terms of what the community that you're trying to speak to is going to be comfortable with?"
"Make sure you understand the medium that you're going to use," says Arnold. "And make sure that you're not telling people things that they already know or are already posting about. Because, otherwise, you're just wasting everyone's time, including your own."
He also recommends not going it alone. If students or juniors co-publish with a senior partner, they can leverage a more mature, extensive network to maximize their impact.
Rather than posting one piece and moving on to another topic, Arnold suggests making the most of each piece of content. Lawyers can write sequel pieces, revisit the issue as it develops and repurpose an article for multiple audiences.
"You can reuse and leverage and rework a lot of that content rather than reinventing the wheel every single time."
Arnold notes that publishing and posting content is just the beginning of profile-building, and lawyers must wield it as a tool to foster engagement. An article is an excuse to reach out to clients, start a conversation on social media, and build relationships.
Arnold will be among the panellists in a discussion on digital legal marketing at Canadian Lawyer's 2022 LegalTech Summit on June 15. Judith McKay, chief client and innovation officer at McCarthy Tetrault LLP, and Donna Purcell, lawyer and chief innovation officer at Donna Purcell QC Law, will also appear on the panel.