Clio Payments will enhance access to justice for low-income Canadians, says chief technology officer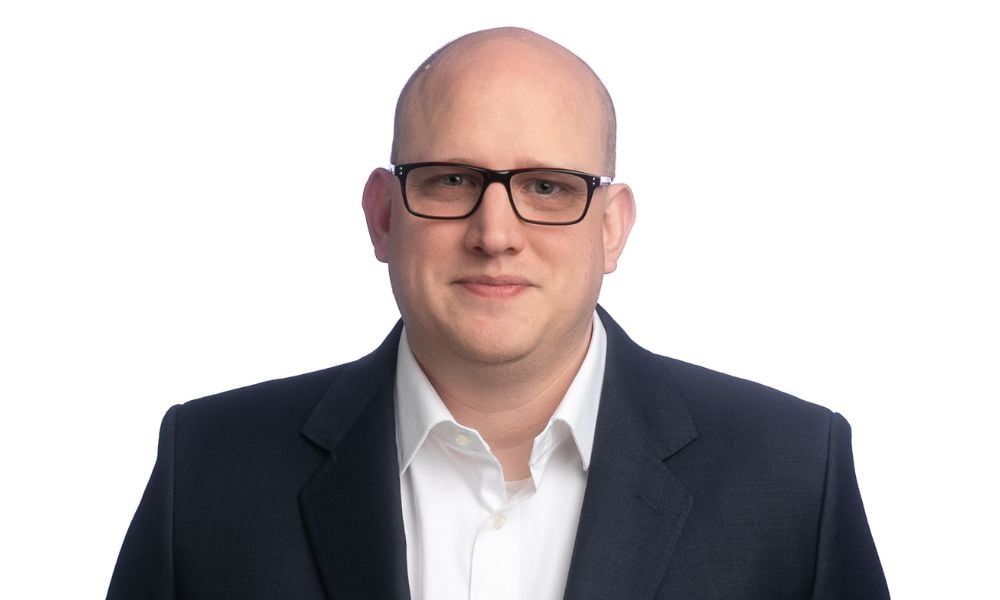 The British-Columbia-based legal tech company, Clio, has introduced its e-payments platform to the Canadian market. Chief technology officer Jonathan Watson spoke with Canadian Lawyer about how Clio Payments works and how it can help Canadians with limited means access legal services. Answers have been shortened for length and clarity.
Tell me a bit about your professional background.
I've been here a little over five years. I'm originally from the US and made my way through a meandering career, eventually into technology in California. I was a developer for a long time in the Bay Area, and then eventually moved to Ottawa to work at Shopify.
During that time, I connected with [founder and CEO Jack Newton] and the folks at Clio, which combined a whole bunch of dots for me. It's a growth-stage company with a technical founder. My mother became an attorney late in life, and I could see how technology didn't meet her needs in her day-to-day, working 100-hour weeks with no technology bridging the gap. I connected with the mission and believed in the team and the growth story.
During my time at Clio, we've grown our staff. When I joined, we were about 50 developers, and now we're well over 200.
How will Clio Payments make it easier for Canadians with limited means to access legal services?
The biggest barrier to finding an attorney is often: "How expensive is it? Can I pay for it? How will I even handle the first payment?" And with Clio payments and our platform today, attorneys can work with prospects or clients on payment plans upfront. Then they can auto-handle capturing the payments through Clio Payments and credit card information as you go.
You may not have the funds upfront. But you can use other means to float what you need for those initial consultations.
I was reading some research recently that said even the first contact with an attorney could significantly change the outcome of your legal matter. Even just the first consultation can often point you in the right direction. And this can help eliminate that initial fear that you won't be able to draft that out of your bank account.
How is this different from what lawyers typically use for payment?
The biggest benefit of Clio Payments and our core product offering today is that it's an integrated experience built explicitly for legal. Often, attorneys use Square, PayPal, or QuickBooks to process payments through an invoicing mechanic. But those aren't made for attorneys. They're not built for law firms. They don't help ensure that your trust funds are separate from your operating funds. They don't do things like debit your fees out of your operating account and leave your trust funds alone that you haven't yet earned.
And with our product, we keep those very separate. We have two bank accounts. Money goes in one and can only go out the other direction. And then, your fees are deducted from your operating account to keep you compliant and within the realms of the regulatory bodies.
What more can you tell me about how this works?
If you're an attorney who wants to accept payments, you likely need to track time, and you need to be tracking your matter information or contact information. You're doing that all today.
So, you buy Clio Manage, and you walk through the activation process for Clio Payments, which is very straightforward. And you're up and running. You connect that to your operating account, your trust account, and from then on, as you send invoices, it's an automatic option on your invoices to clients. They can pay with a credit or debit card at any given time.
It's no longer "How do you want to pay?" – bounce back and forth – "Can you give me a cheque? – all those other things. It just becomes an integrated and easy experience along the way.
We want attorneys practicing law not worried about billing and capturing payment. The goal behind this system and its entirety was to be as simple and seamless as possible.
This unveiling is part of an international expansion of the payments product. Can you tell me about this global expansion?
Clio already operates in over 100 countries worldwide. We've got customers all around the globe. The majority of our dominance is in the US market. Our second biggest market is Canada, and it is a growing market. You may be surprised. You'd think it might be the first, given we're Canadian-grown. But it is, actually, second at this point.
We see a tremendous opportunity in Canada. There's lots of harmony in how the North American legal system works. For us, this is just a step along the road. We're an international company. We continue to grow in a whole bunch of ways.