Upcoming panel at Women in Law Summit examines how law firms can change to meet new demands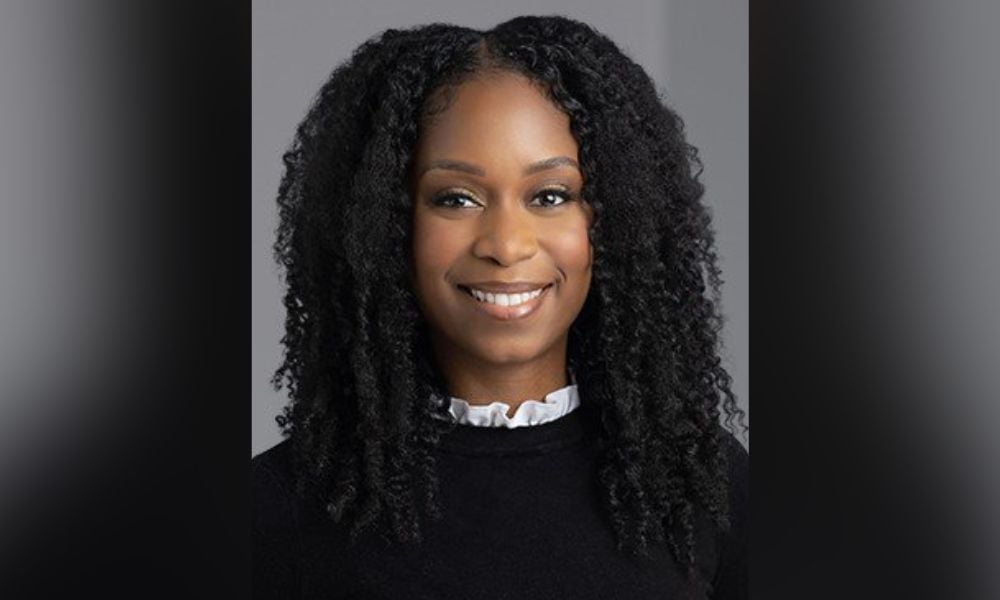 Just as law firms were becoming acclimated to the millennial culture shift, into the workplace came Gen Z.
Zoomers – born between 1996 and 2012 – have proven to be "completely different" from their immediate predecessors in how they approach their careers, says Tenisha Younge Wint, manager of diversity and inclusion at Cassels Brock & Blackwell LLP. They have distinct mindsets, goals, and expectations and are looking for work-life balance, mentorship, coaching, and technological adoption. She says they are also keen on organizations with a genuine dedication to diversity, equity, and inclusion (DEI).
Sometimes the younger generation takes a skeptical view of an organization's professed DEI commitments. Because Younge Wint is the DEI manager, articling and summer students schedule "offline" conversations with her during the recruitment process, often to ask about the DEI projects the firm is executing and also about how recently they have been engaged in these projects.
"When we're thinking about the unfortunate murder of George Floyd, we saw such a shift in the culture of companies and organizations who ran to hire diversity-and-inclusion consultants, and everybody was really concerned at that particular stage.
"But when we're fast-forwarding into 2023, there are a lot of companies and organizations who are no longer upholding the same standards that they were talking about back then."
In Younge Wint's offline conversations, students want to ensure the firm they are attaching themselves to is not one of those companies that used the correct terminology in 2020 but did not follow through. "Those are dealbreakers for them," she says.
Younge Wint will appear as a panellist at Canadian Lawyer's upcoming Women in Law Summit Canada on Feb. 16. She will appear with Tara Vasdani, managing partner of Remote Law Canada, to lead a discussion on "Attracting the next generation of legal talent – How can law firms change to meet new demands?"
At the Summit, Younge Wint and Vasdani will discuss the cultural changes necessary to confront a challenging recruitment landscape and the tough competition to acquire new, young talent.
The speed of technology and proliferation of online content has made Gen Z a highly informed crowd, says Younge Wint.
"You can access anything with just the click of a button, and you can get a certification for something in a matter of weeks or months."
"They jump at all those opportunities. They have a lot more time to do so than we did. From an educational standpoint, they're a lot more ahead of the curve."
But she has also noticed that, unlike those who came before, Gen Z are less captivated by the grind. They are less interested than millennials in joining a law firm and spending their first several years logging long hours, evenings, and weekends.
"Gen Z is not interested in that at all," she says. "Gen Z is a lot more in tune with their mental health. They're a lot more in tune with spending their time with their families or spending times with themselves or just the flexibility of having work-life balance."
This preference relates to their reticence to return to the office after the pandemic forced everyone to work from home. They believe the last three years proved that anything they can do at the office, they can do at home, with access to the comforts of their own space, says Younge Wint.
"Whereas when we were all in the office, it was go go go, and sometimes you work so much, and you get so consumed with what you're doing, you completely miss lunch. Nobody's trying to go back to that within the Gen Z generation."
Those currently graduating from law school and entering law firms have watched their older siblings and parents value money, promotions, and status, and they watched the sacrifices, burnout, and mental health issues which resulted from that, she says.
At the summit, Younge Wint wants to dig into how law firms need to approach and attract this new crop of professionals, understanding their unique values and aspirations.
"The reality is the competition for obtaining really good Gen Z talents is almost equivalent to trying to obtain amazing A1 clients. It's just as competitive now.
"Gen Z professionals know exactly what they want and exactly what they're looking for. They know the questions that they want to ask as soon as they get an opportunity to come in and get an interview. They know all of these things. We want to be able to stress some of the key indicators that their law firms are going to have to consider when thinking about recruiting Gen Z talent."