Firms making announcements included Dentons, KPMG, McMillan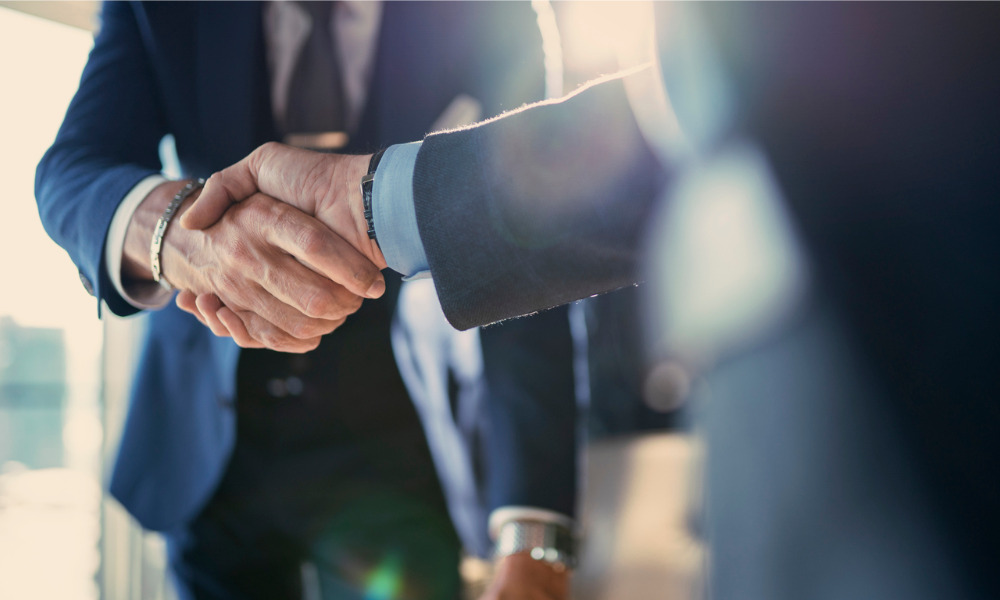 Welcome to this week's roundup of movements among major law firms, in which we sum up significant hires, promotions, departures and other announcements.
Dentons Canada LLP
Rhonda Johnson has joined as partner in the firm's trusts, estates and wealth preservation group. Based in the firm's Edmonton office, Johnson advises clients on trusts, estate planning, estate administration, multiple wills planning, incapacity planning, multi-generational planning, charitable giving and wealth transfer strategies. She is also experienced in drafting inter vivos trusts, testamentary trusts and First Nations Trusts.
"She is an extremely talented lawyer whose extensive experience will be beneficial for our clients, particularly in navigating the current landscape of uncertainty," said Fausto Franceschi, managing partner of the firm's Edmonton office.
KPMG LLP
Yannick Archambault has joined the firm as partner and as national family office leader. With three decades of experience, Archambault has served in many leadership positions within the financial services sector, advising clients in Canada, in the U.S. and in Asia. He also has experience working together with families to build single-family and multi-family offices.
"Yannick brings a deep understanding of family wealth, risk mitigation, legacy, succession and continuity planning," said Jonathan Kallner, the firm's Canadian managing partner, clients and markets.
"Over the course of his career, Yannick has distinguished himself by advising successful entrepreneurs and family businesses in Canada and internationally," said Mary Jo Fedy, the firm's enterprise national leader.
"Going forward, we will accelerate our integrated approach to deliver family office solutions that enable businesses and families to adapt to these unprecedented times, realize their goals, and succeed for future generations," said Archambault.
McMillan LLP
Joshua Krane has joined as partner in the firm's competition/antitrust group. Based in the firm's Toronto office, Krane's practice focuses on all aspects of competition and foreign investment law and includes regulatory matters and complex business matters. Krane has advised clients on pricing, marketing and contracting practices, on relationship management with customers, suppliers and other market participants and on internal investigations.
"Joshua's insight into the workings of government, expertise in competition law and foreign investment, and practical business-friendly approach, bring tremendous value to our firm and our clients," said James Musgrove, co-chairperson of the firm's competition/antitrust group.
"Joshua is one of the rising stars in the competition bar," said Neil Campbell, co-chairperson of the firm's competition/antitrust and international trade groups.
Submit all your law firm news, including appointments, moves and other professional news by filling out this form or by emailing [email protected].