Over $3 million funnelled through trust accounts without providing legal services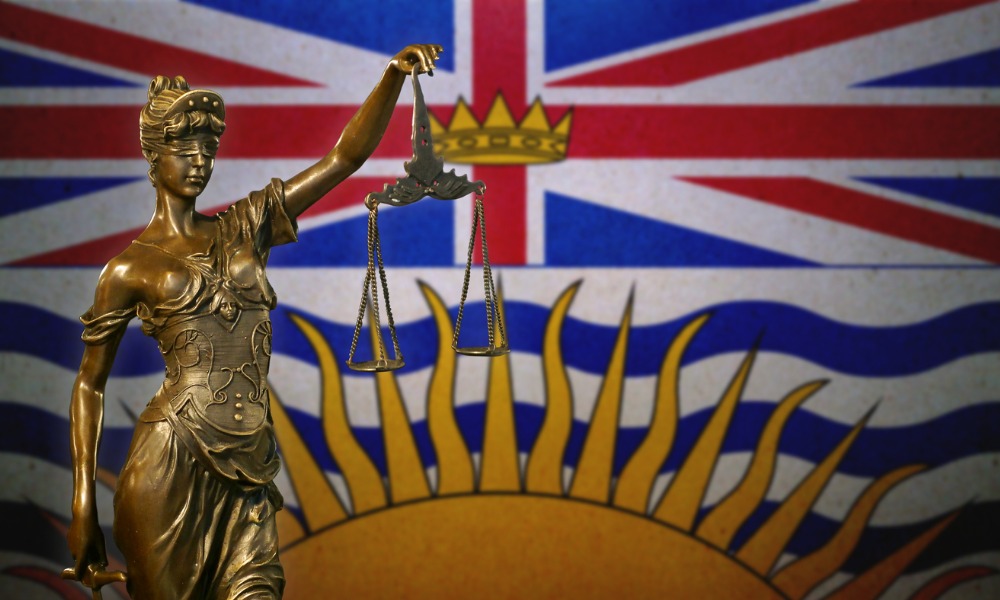 Mishandling trust accounts and failing to identify his clients properly are among the reasons a British Columbia lawyer is now facing a disciplinary hearing before the Law Society of British Columbia.
According to the findings of facts and determination hearing, even though Neal Burton Wang has been a member of the provincial bar since 1999 and had worked for "large national firms with a focus on complex international commercial transactions and investment," he claimed he didn't have the experience or awareness to understand how to manage these aspects of his practice once he was working on his own.
The law society brought forward seven allegations against Wang, including failing to provide any substantial legal service or make reasonable inquiries when, on separate occasions, clients used his trust account to receive and disburse $163,705.94, $43,265.26 and $3,193,792.37. Additionally, the society alleged that Wang improperly withdrew or authorized the withdrawal of funds from his trust accounts, that he failed to keep a general ledger, as per law society requirements, and that he failed to follow client identification and verification rules.
The hearing concluded with the panel finding that Wang breached the law society's acts and rules regarding four allegations and was guilty of professional misconduct regarding three allegations. In making the determination, the panel considered Wang's professional experiences and his lack of credibility. It also reminded Wang and other lawyers in the province that client identification and trust account rules and regulations exist for a reason.
"While some of these allegations deal with large sums of cash deposited into the Respondent's trust account, the Law Society is not alleging that the Respondent facilitated any money laundering. Instead, the allegation is that the Respondent failed to comply with Law Society Rules and to fulfil his professional gatekeeping responsibilities by permitting his account to be used without performing substantial legal services in connection with the financial transactions and without making inquiries about the source of the funds or the nature of the transactions to which the funds related."
According to Patricia Taylor, associate counsel with Eyford Partners LLP, lawyers must be aware that they can be the target of money launderers.
"Lawyers, and in particular lawyers' trust accounts, are being targeted by people who are wanting to use them for improper reasons. I don't know if you can say this has never been the case before, but I can tell you, in my experience, it has been happening more and more often in the last few years."
The law society says it takes the issue of money laundering seriously. It offers what it describes as "extensive" practice resources, "including resources on conflicts of interest and client identification and verification, a webinar on anti-money laundering measures, as well as support from practice advisors."
Taking advantage of those practice advisors and employing a bookkeeper or an accountant who is familiar with legal accounting is something Taylor suggests lawyers do if they are unfamiliar with record-keeping rules or if they've never worked in an environment where they have been responsible for that part of the practice management.
"When you first practise law, and you're working for a big downtown law firm, the trust accounting system is not something you know anything about because (what would be referred to in a brokerage firm as) the back office takes care of all of that stuff," she explained. But once a lawyer starts a solo practice or launches a small firm, that becomes part of the job.
"When you've got a busy practice happening, getting the assistance of a bookkeeper or an accountant is a very, very worthwhile expenditure. It's also helpful for you being able to sleep at night, just to know that somebody's keeping an eye on your trust accounts."
Taylor acknowledges that knowing who clients are and how they want to use a lawyer's trust accounts is challenging. However, it is still an effort that lawyers must make – just as they should be on the lookout for red flags and suspicious behaviour.
"The first thing is, if you're opening a trust account, and a client wants to provide you with a substantial amount of funds to go into your trust account, and it doesn't sound like the type of work you're being asked to do is commensurate with the amount of funds that are coming into your trust account, that's a red flag."
Taylor said that in her practice, she takes considerable steps to know her clients, even beyond asking to see passports for company principals or performing other identification checks.
"My preferred way of doing it is to have a meeting with the person. Frankly, if a client wants to put $8 million into my trust account, I would want them to come to Vancouver and meet with me. I'd want to understand what the business transaction is and what all of this money coming into my trust account is for. The client identification rules in BC are quite strict, but they're good. And they're there for a reason."
Developing a firm understanding of those reasons will likely be part of the discipline imposed on Wang. According to the law society, the possible outcomes of a disciplinary hearing include an order to complete courses, practice under supervision, pay a fine or legal costs, or even suspension or disbarment.