O'Bonsawin was among the speakers at the National GC Network's 2023 conference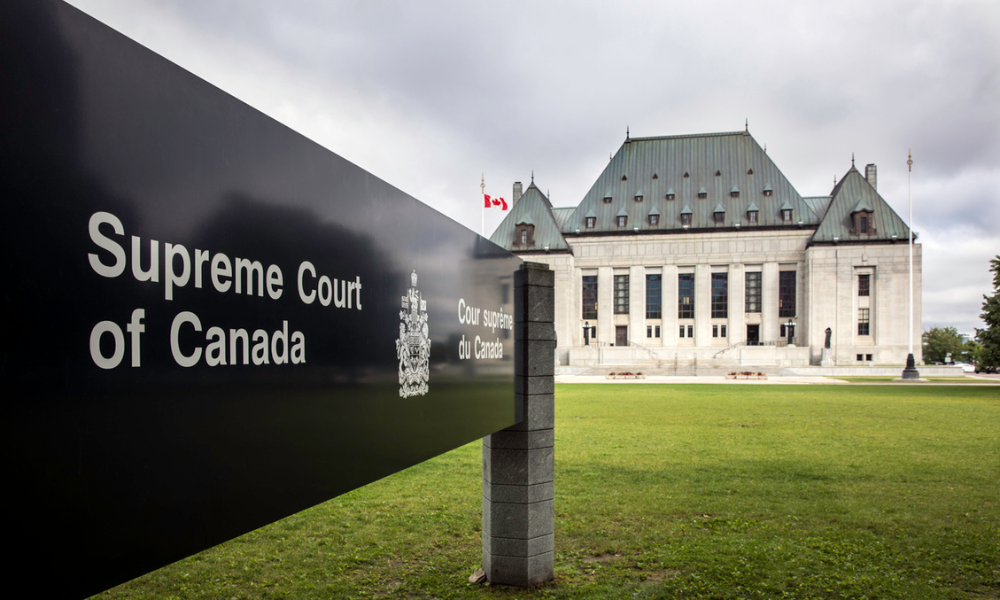 More than 100 attendees gathered at the National GC Network's second annual conference in Toronto this week. Beginning on Monday, the two-day event brought together general counsel, in-house legal executives and senior in-house legal leaders who are committed to advancing truth & reconciliation, and equity, diversity & inclusion.
An event highlight was the keynote presentation by the Honourable Justice Michelle O'Bonsawin – the first Indigenous judge to be appointed to the Supreme Court of Canada – and an accomplished former general counsel and litigator.
In a Q&A session with Toronto District School Board general counsel Leola Pon, O'Bonsawin answered questions about her distinguished career, the significance of being the first Indigenous judge at the SCC, and the role of in-house lawyers in supporting truth & reconciliation in Canada.
O'Bonsawin was appointed to the SCC on September 1, 2022 after serving for five years on the Ontario Superior Court of Justice in Ottawa. In addition to her background as a fluently bilingual English and French speaker, and an Abenaki member of the Odanak First Nation, O'Bonsawin also brought a unique in-house perspective to the role as she previously served as general counsel at the Royal Ottawa Health Care Group for eight years, and as a litigator at Canada Post. Her impressive background in litigation and labour relations served O'Bonsawin well in her transition to the SCC.
"As general counsel, we're exceptionally good at problem solving and balancing different obligations, and you need that skillset to be successful in court," she said.
"I think I bring to the court the human approach that I've always had," O'Bonsawin told attendees. "My background of who I am, where I came from, who my parents are, and my background as a lawyer has been really different from the norm, and I think that has nourished me as a lawyer."
Growing up in a blue collar family in a small bilingual town in northern Ontario, O'Bonsawin never dreamed she could become a judge – let alone a judge for the Supreme Court of Canada, but she made a decision early in her career to aim high.
"My goal when I first started practicing was that I wanted to be a judge, and I have always set five year plans for myself," said O'Bonsawin, who is also the mother of two boys.
With the encouragement of her mentor Murray Sinclair – the first Indigenous provincial court judge in Manitoba – O'Bonsawin decided to apply for the prestigious role at the SCC when the retirement of another judge was announced, five years after she had joined the Ontario Superior Court of Justice.
"Of course, as a judge I aspired one day to be on the Supreme Court, but aspiring and what actually happens are two different things when you consider that only nine judges across all of Canada are chosen to be on this court," said O'Bonsawin.
O'Bonsawin feels a significant responsibility as the first Indigenous lawyer at the SCC, so she strives to embrace the role to the best of her ability.
"The goal in my mind is to move the law forward in a way that is beneficial to all Canadians – it it doesn't matter if they fall into a specific category – I think it's really important to hopefully be recognized as being a good contributor to the court, and a hard worker and I hope to be a role model – especially for young women, because as litigators, it's not always easy to balance all the different work-life and personal life responsibilities we have," she said.
During her time at the Royal Ottawa Health Care Group, O'Bonsawin developed an expertise in the use of Gladue principles in the forensic mental health system, which require sentencing judges to consider systemic and background factors of the offender. She told conference attendees about disproportionately high incarceration rates for Indigenous people.
General counsel are well-placed to help advance truth & reconciliation, O'Bonsawin said. As a starting point, she recommended reading the Truth & Reconciliation Commission's 94 'calls to action' and then thinking about which ones can be implemented within a particular organization.
Throughout her varied career, O'Bonsawin has benefitted from different mentors to help her develop different layers of skills and expertise.
"Mentorship was always the key, but my mentors have evolved throughout my career," she said. "I think about mentorship as an evolving relationship and not just one relationship. Always be open to different possibilities. I stood on the shoulders of giants to get to where I am." She also advises in-house counsel to be prepared to pivot to learn new skills with each career move.
The National GC Network was launched in 2020 by 13 racialized general counsel, with a goal to bring issues of equity, diversity and inclusion to the forefront of their organizations.