Supply chain management software is the most desired tool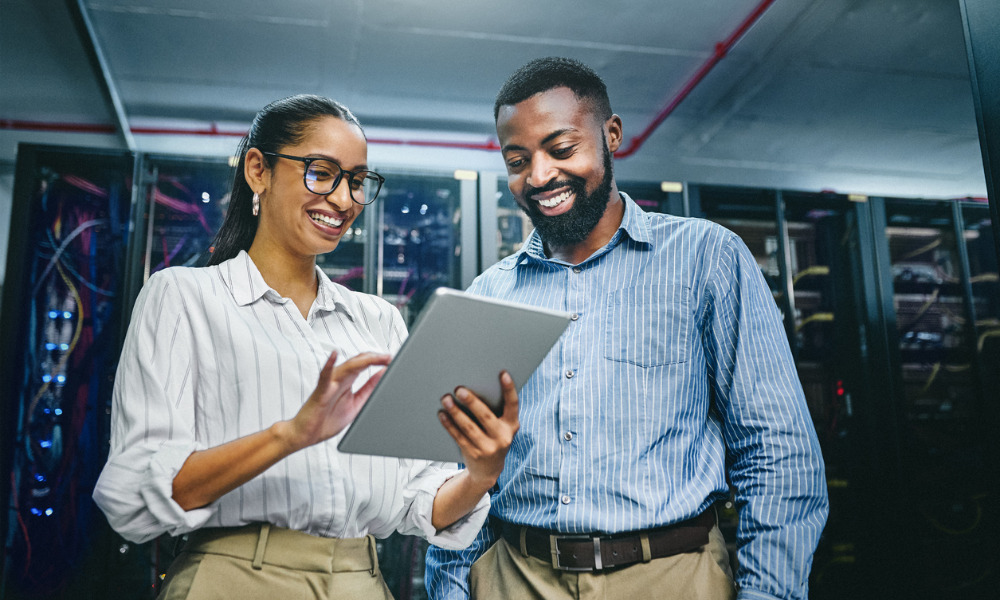 Fifty-six percent of Canadian businesses plan to increase their budget for software and tech technology in 2023 by 10 to 20 percent, according to new data. The study by Capterra also reveals that 12 percent of businesses will raise technology budgets by 21 percent or more compared to 2022.
Supply chain management software was revealed as the most prioritized tool amongst businesses surveyed, cited by 44 percent of respondents, followed by cybersecurity software (43 percent).
With supply chain issues and cybersecurity threats presenting two of the most disruptive challenges for Canadian small and medium-sized enterprises, the study found that businesses are turning to digital solutions in response.
Upskilling employees appeared to be the top challenge that businesses predict for 2023, cited by 34% percent of survey respondents. When asked about business goals for the coming year, this trend was also reflected, with "increasing employee productivity" highlighted as the top goal.
The second most important business goal is to grow revenue, cited by 37 percent, followed by 35 percent prioritizing growing their customer base and/or market share.
Canadian SMEs also identified the following as likely challenges in 2023:
Managing projects efficiently and effectively (32 percent)
Engaging customers online in a meaningful way (30 percent)
Managing supply chain challenges (30 percent)
Ongoing impact from the COVID-19 pandemic (30 percent)
Of those surveyed, 54 percent of SMEs have sought government aid in order to achieve their digital adoption goals over the past year. On a global scale, Canadians are more likely to be both aware and interested in the government grants available to them. In general, Canadian businesses plan to invest more in tech than the global average (56 percent vs. 53 percent), but remain on par with their counterparts in the US.
"Businesses have been hit with a lot of challenges over the last three years, and they're learning from their experiences," said Tessa Anaya, analyst for this study. "Many decision-makers have turned to technology and software to combat issues like the labour shortage or supply chain breakdown, while reaping additional benefits like improved productivity and efficiency. Though digital tools are great for smoothing out processes, challenges can arise from their use. Be sure to engage and train employees during implementation."
Capterra conducted this survey online in October 2022, among 1,526 small-business leaders from the U.S. (498), Canada (261), the U.K. (253), France (262), and Australia (252).