Despite boom in M&A activity, COVID-19 made pricing more difficult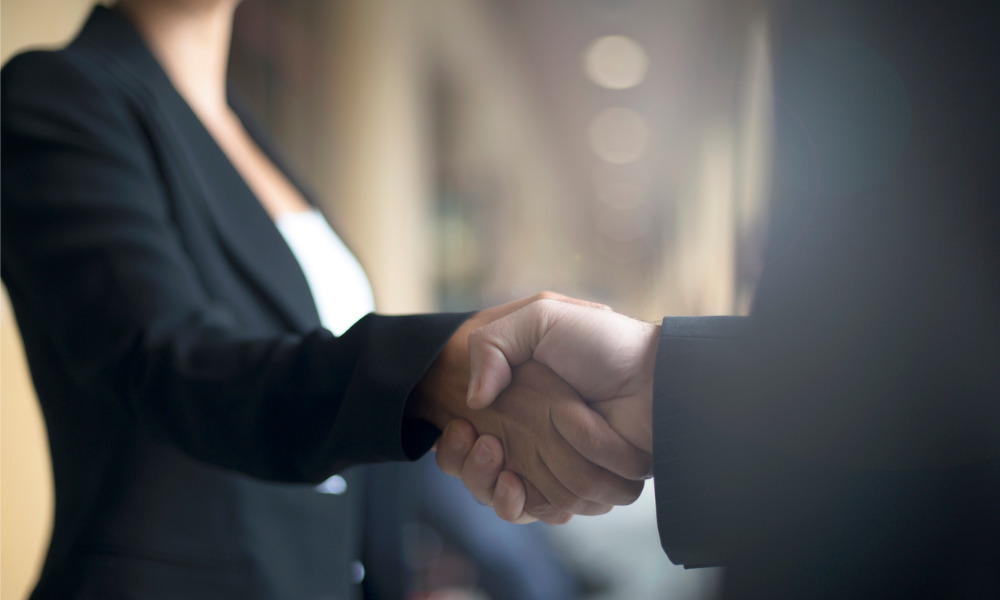 The first quarter of 2021 saw an all-time high for merger and acquisition activity in Canada, with optimism for deal activity continuing, according to Lex Mundi's latest Global M&A Trends Report. However, COVID-19 made pricing more difficult across the country in view of the continuing uncertainty surrounding the pandemic, the study found.
"We heard from our Canadian firms that M&A across the nation had been on the increase since the second half of 2020," says Jenny Karlsson, head of legal and North America global markets at Lex Mundi – a network of independent law firms. "The optimism for deal activity has continued into 2021, with valuations becoming easier as uncertainty decreases. The low interest rates and 'dry powder' that continues to exist has made for a very busy beginning to 2021." Karlsson expects issues surrounding environmental, social and governance matters to have an impact on M&A in everything from due diligence to transaction terms, and considerations around post-closing integration.
Lex Mundi's report found that there may be an increased opportunity to deploy excess capital to acquire or invest in the companies that must soon emerge from the protection offered by existing government support programs in Canada. The uncertainty around the pandemic continues to impact pricing and deal terms.
"To alleviate these concerns, companies placed more focus on deal terms including interim period covenants and termination language, as well as the use of private structures that mitigate pricing risks," says Kate McGilvray, a partner at Blake Cassels & Graydon LLP – a member firm in Alberta, Ontario and Quebec for Lex Mundi. The focus on ESG is also impacting due diligence in Canada, while in certain industries there is a greater focus on anti-corruption advice which also impacts M&A transactions, McGilvray notes.
"In-house counsel should continue to focus on valuation, COVID deal terms, business operating covenants and termination clauses," she advises.
In both the US and Canada, technology and software industries, as well as biotech and life sciences saw a busy year. Materials and energy have also played a significant role in Canada's M&A activity, the report found.
"Lawyers across the border are dealing with similar issues as in Canada," says McGilvray. "When the pandemic first hit, member firms in both countries saw buyers trying to get out of deals by relying on material adverse effect or breach of interim operating covenants, whereas now they are taking advantage of low interest rates, capital markets that are eager to finance, and strategies and private equity that are looking for growth." McGilvray expects to see robust activity in materials and energy, healthcare and technology sectors in the second half of 2021.