The 32nd annual conference expected to be the largest ever, says national conference chair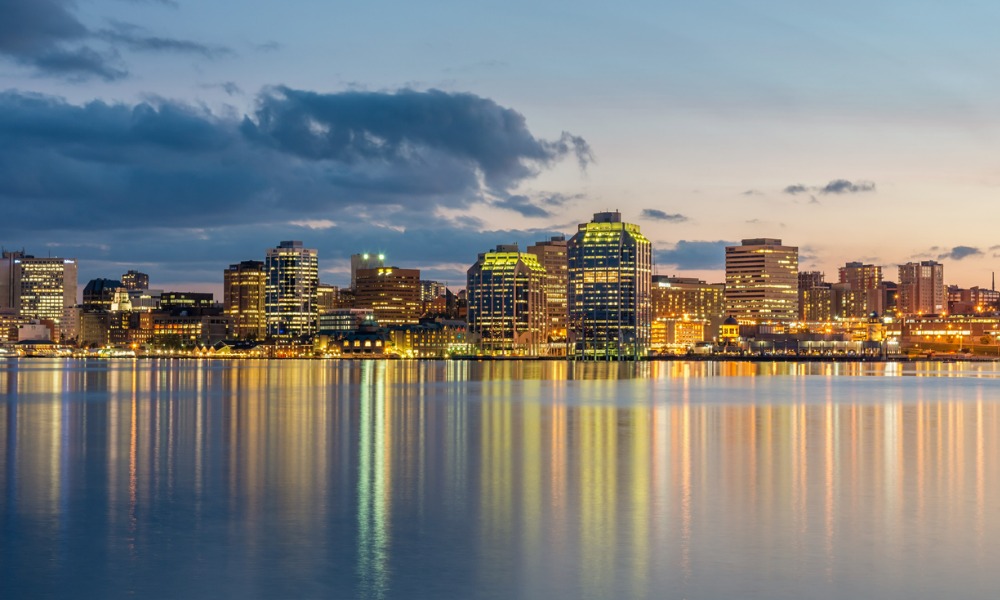 Though he was not the first to say it, Dr. Martin Luther King Jr. popularized the aphorism: "The arc of the moral universe is long, but it bends towards justice."
The Black Law Students' Association of Canada (BLSA), which will host its 32nd annual national conference this weekend, was inspired by the quote when they devised the conference's theme: "Forward and Upward: Bending the Arc towards Justice."
"We took that as speaking towards our role in actively bending that arc and bringing ourselves towards justice," says Beatrice Rutayisire, BLSA's national director of communications.
The conference will take place from Thursday, Feb. 16 to Sunday, Feb. 19, at the Marriott Harbourfront Hotel in Halifax, a city which plays a central role in Black Canadian history, says Rutayisire, who is currently in her third year at McGill. Black people's ancestors were enslaved in Halifax and have been present there for as long as it has existed, she says, where they have remained resilient through this violence and displacement.
"A lot of times people kind of look towards the United States for their ideas of the social justice and civil rights movement, particularly for black people, but we really wanted to highlight that Halifax has also been that and continues to be."
BLSA Canada, a student-run non-profit enhancing academic and professional opportunities for Black law students, was founded in 1991. There are BLSA chapters in 23 of Canada's 24 law schools.
With 500 expected attendees, BLSA Canada says the conference will be its largest yet.
"This conference is the collective vision of Black law students across the country, through feedback and engagement with BLSA Canada," says Husoni Raymond, national conference chair and 2L at Osgoode Hall Law School. "This conference is truly the embodiment of our community and shows what we can achieve when we all work together.
"It's our collective vision that came together to bring for this historical moment where we'll have the largest conference that we've ever had in our 32-year history."
The conference's guest list includes several prominent figures in the legal profession, including Canada's first Black female judge, Justice Corinne Sparks; the first Black judge appointed to the Ontario Court of Appeal, Justice Michael Tulloch; the first Black president of the Ontario Bar Association, Charlene Theodore; Nova Scotia's Deputy Minister and Deputy Attorney General, Candace Thomas; and the president of the Canadian Association of Black Lawyers, Raphael Tachie.
Jo-Anne Henry, the daughter of the first Black female lawyer in Canada, Violet King, will also appear at the conference.
"We will have a wide variety of panels that cover a vast variety of issues that are important to law students and the legal profession in general," says Raymond.
"A lot of our panels are geared towards talking about access to justice for the Black community. We're talking about the commitment that Black lawyers have to advance the cause of justice for communities. We're talking about the barriers that Black lawyers and law students and legal professionals face in executing their practice."
The conference is also an opportunity for law students to learn from Black lawyers and network with the Black legal community, he says. The conference will feature the Pre-Law Expo at Dalhousie University, connecting more than 60 Black high schoolers and aspiring law students to current students, admissions offices, and resources.
"Because of the chronic underrepresentation of Black law students in their universities, this is the only time they'll see themselves truly represented at the bar and be surrounded by this many of their peers that can understand what it's like being Black within the legal profession," says Raymond.
The BLSA works with local Black businesses and other organizations to highlight the community's 400-year history. Its announcement said conference panels and other events would involve history, environmental justice, intersectionality, and community advocacy. There will also be a career fair, with 20-25 employers in attendance, says Rutayisire.
The BLSA will also facilitate guided tours of Africville, the site of an African Nova Scotian community founded in the mid-19th century, and North Preston, a historically Black neighbourhood.