Today's corporate law departments expect legal technology to fill increasingly central role, survey finds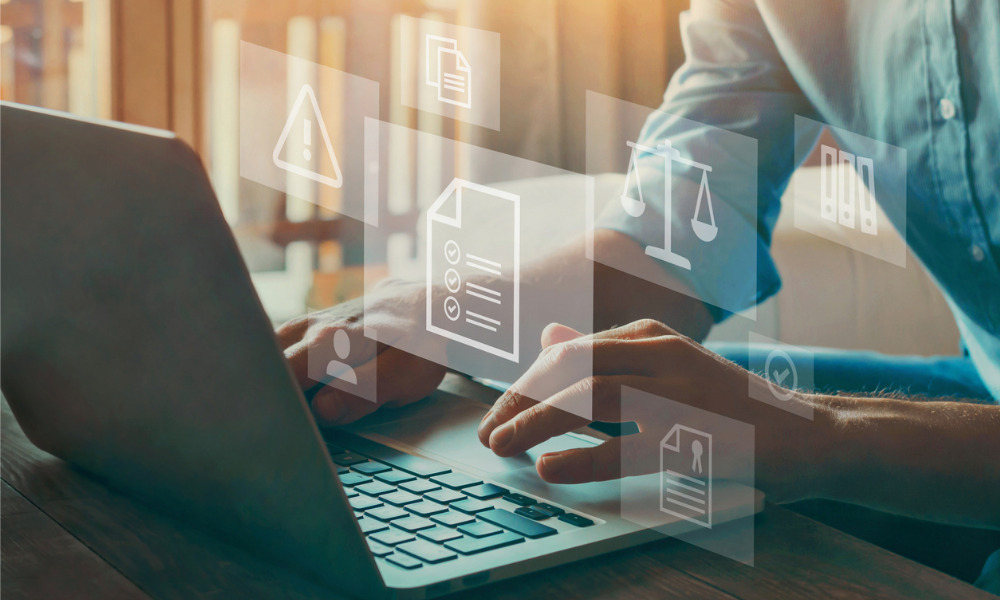 More than half of all legal departments are interested in buying legal software during the next 12 months, with the majority looking for better contract management solutions, according to the findings of a new report.
The Association of Corporate Counsel's and Exterro's 2021 Legal Technology Report for In-House Counsel features responses from 250 in-house counsel and legal operations professionals from 18 countries and compares data across job roles, company size and legal process optimization level.
"Despite significant investments by corporate legal departments, the findings show that there remains a tremendous amount of opportunity for technological upgrades," said Blake Garcia, ACC's director of research, in a news release from ACC.
Among survey respondents:
Over half were interested in purchasing legal software in the next 12 months
Sixteen per cent who dubbed their legal department processes as ad hoc — which is defined as an "experimental, ever-changing process, with no management and no budget" — will look to technology for improvements
With regard to leveraging technology for improvement, 77 per cent wish to do so for better contract management, 40 per cent for better data privacy and 25 per cent for improved litigation activities
Of a list of 14 technologies, 66 per cent using matter management tools, 64 per cent using e-billing users and 61 using contract management tools deem such tools the most effective technology areas for their legal department
The survey also determined that technologies focused on improving legal defensibility were highly regarded, with the top three areas being e-discovery, matter management and privacy/data inventory technology. Interoperable software that is accessible through a single user interface was an overarching desire across departments and roles, the survey found.
The survey also showed that the processes and complexity for buying technology significantly differed depending on company size. For organizations with revenues under $1 billion, two to five persons were involved in a process usually lasting less than six months, while for bigger organizations, over five individuals were involved in a process normally lasting three to 12 months.
Another finding was that priorities relating to legal technology would vary across roles. Lawyers tended to prioritize technology predominantly associated with contracts, privacy and compliance issues, while legal operations professionals would focus more on technology that assists processes relating to litigation.
"For legal technology providers, this report also underlines the importance of delivering unified, compressive solutions that orchestrate the unique responsibilities and workflows of corporate counsel teams," said Bobby Balachandran, chief executive officer of Exterro, in the news release.
The report seeks to shed light on the use and effectiveness of technologies in corporate law departments, on how legal technology is being implemented, on what legal technology needs to achieve in the future from an array of in-house perspectives and on legal departments' various challenges and priorities that go beyond litigation, which include compliance, data governance and risk management.