Sophie-Anne Décarie founded Décarie Lawyers in 2006, practises litigation, business, and labour law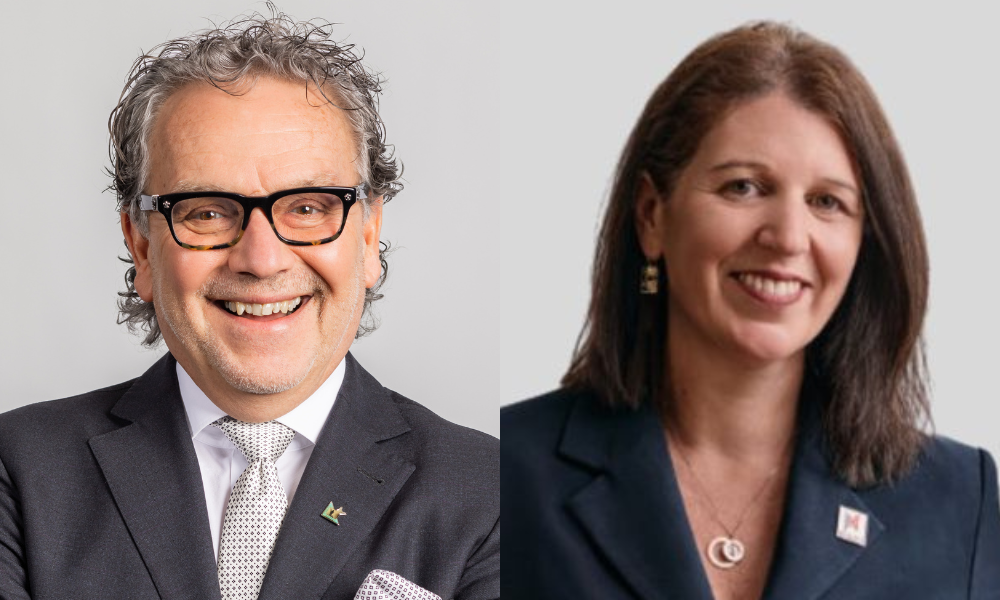 DS Lawyers Canada recently confirmed a unification agreement with Gatineau, Que.-based Décarie Lawyers, bringing in four new lawyers, including founder Sophie-Anne Décarie.
The partnership solidifies DS Lawyer's presence in the Ottawa region, says managing partner Richard Laramée. Both DS and Décarie wanted to grow their businesses past the Ottawa river but were restricted by the provincial boundary. The partnership will bridge the divide for both, he says.
"Our philosophy is to be strong in every city," says Laramée. The firm currently has a little under 100 lawyers in Canada, and in the next three-to-five years, intends to grow to around 200-250. But as a boutique law firm, it also wants to maintain its identity, he says.
"We're all friends, and we want to grow with friends. Our plan is one lawyer at a time, one partner at a time, one little group at a time."
"It's not easy every day, the practice of law," says Laramée. "But if you can have a pleasant atmosphere while you're growing, that's great. That's where we want to go."
Décarie Lawyers had reached a stage in the firm's development at which they wanted to offer a more diversified range of services to business clients and support them via a national and international platform, said Décarie in the acquisition announcement. The deal allows Décarie to expand its reach in the Ottawa region.
"The DS Lawyers firm quickly emerged as a go-to, thanks to their global network and because we share the same human and professional values," she said.
DS and Décarie had been working together and exchanging work for years before deciding to join forces, says Laramée.
"What's amazing about Sophie-Anne is she does everything. She did her business dev. She did her files. She managed a law firm. We thought it would be a great acquisition for our Ottawa group. First of all, she's an experienced lawyer and she has an amazing personality. Ottawa, for us, is strategic because we want to have a practice coast-to-coast, and Ottawa is an important city."
DS Lawyers is an international 400-lawyer law firm with 26 offices in 14 different countries. The firm, which is based in Paris, France, established a Canadian foothold back in 2013, through a partnership with the business law firm, Welch Bussieres. DS Lawyers Canada now has offices in Montreal, Ottawa, Quebec City, Toronto, Vancouver, Calgary, and Gatineau. Eighty percent of DS Lawyer's practice in Canada is M&A, real estate, banking, and labour, says Laramée.
In July 2021, DS Lawyers acquired Calgary's Burstall LLP.