Firms making announcements include Dentons, Dickinson Wright, Fasken, MLT Aikins, Stewart McKelvey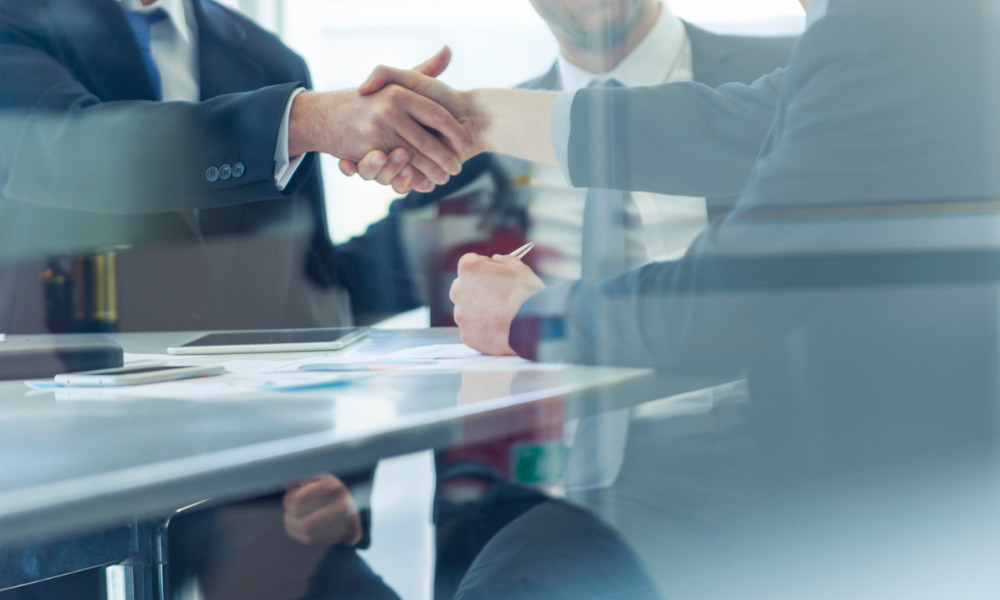 Welcome to this week's roundup of movements among major law firms, in which we sum up significant hires, promotions, departures and other announcements.
Dentons Canada LLP
Bonnie Anderson has joined the firm as partner in its real estate group in its Calgary office. Anderson, a member of the firm's planning and development team, has a background in architecture, urban planning, economics and law.
Anderson has advised clients on municipal matters such as development permit applications and appeals and judicial reviews. She has also assisted with negotiating conditions of approval and development agreements and with interpreting legislation and planning instruments.
"She brings a wealth of experience as a leading practitioner in municipal planning law, land use and development in Calgary," said Tim Haney, managing partner of the firm's Calgary office.
Dickinson Wright LLP
The firm has reappointed Mark Shapiro as managing partner and leader of its Canadian practice, effective Jan. 1, 2021. Shapiro has held this role since 2015.
As a Toronto-based partner at the firm, Shapiro's practice focuses on commercial litigation. He has advised Canadian-based and U.S.-based clients in all areas of corporate, commercial and employment litigation. He also has numerous years of experience in firm management matters.
"Mark is a key part of the firm's management team and we greatly value his leadership skills, his steady hand, and deep insights into the Canadian legal market," said Michael C. Hammer, chief executive officer of Dickinson Wright.
"I'm honoured to be appointed to serve another term as head of Dickinson Wright's Canadian practice," said Mark Shapiro.
Fasken Martineau DuMoulin LLP
Alain Ricard has joined the firm as partner in its corporate/commercial practice group and as leader of its infrastructure and transportation practice groups for the Quebec region.
With over two decades of experience, Ricard has advised clients regarding commercial transactions and financing in relation to large-scale projects, particularly in the infrastructure and transportation sectors.
"His in-depth knowledge of the infrastructure industry as well as the transportation industry makes him a privileged partner for our clients and colleagues," said Éric Bédard, the firm's managing partner for the Quebec region.
MLT Aikins LLP
Ahmed Malik has joined the firm as counsel and as lead of the real estate group in the firm's Regina office. His practice focuses on corporate/commercial law with an emphasis on mergers and acquisitions, real estate and financing. He has also assisted clients with estates and succession planning, municipal law matters, purchase and sale transactions, leasing, land development and franchising matters.
Stewart McKelvey
The firm has announced that Sara Scott, P.Eng., Halifax-based partner, is the first female lawyer from Atlantic Canada to join the Insolvency Institute of Canada. The organization, whose membership is by invitation only, seeks to strengthen the insolvency process and to improve the quality and reputation of this area of law in the country.
Submit all your law firm news, including appointments, moves and other professional news by filling out this form or by emailing [email protected].